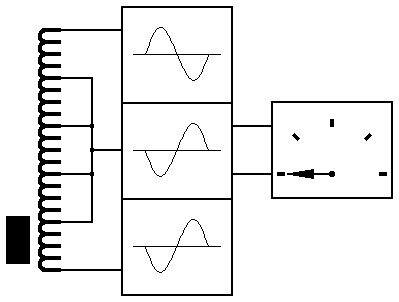 Inductive displacement sensors

Multiplebridge

A nickel-iron core is moved linear inside a coil form (Multiplebridge).

The displacement of this core leads to an inductance variation in both coils and the integrated or external electronics converts this variation into a signal proportional to the displacement.

Durch das Prinzip der Mehrfachbrücke erreicht man bei gleicher Baulänge einen wesentlich größeren Meßbereich im Vergleich zur Halbbücke.

Dieses Prinzip haben wir in unseren Geräten der Serien SM28, SM42 und SM43 ausgeführt.